Sew Bee Wonky
- Another bee that I'm not behind in! If you don't consider that I haven't done my October blocks yet. (But I just got the fabric?)
For August, Kellie requested wonky houses.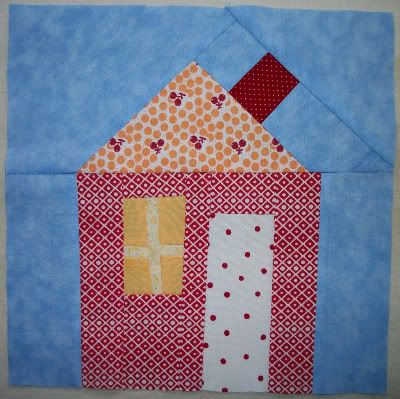 I can not describe how much fun this little block was to put together. I stressed over it for way too long, so worried that I was going to completely mess up her little bits of fabric and then have to figure out how to fix it and make it work. No need to worry. Pretty much anything goes with wonky houses, and they're so stinkin' cute.
For September, Paige requested wonky log cabin blocks. (Yay!) She sent some of the most delicious fabrics.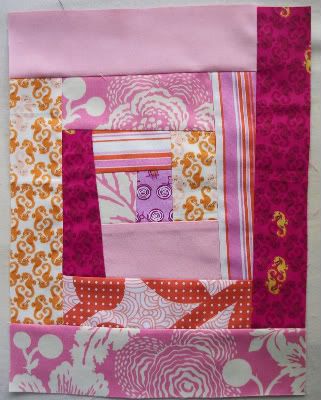 Yep, that's Mendocino in there. I heart Mendocino. And check out those awesome little bicycles!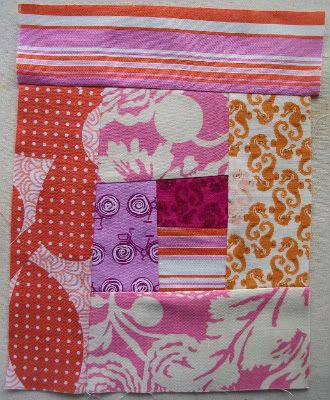 The only thing I had trouble with was making the blocks big enough. Even though I was careful not to cut into the long strips before I had to, I still ended up a bit shy. The first blocks needed one more strip. The second was considerably smaller.
Next up...more wonky stars. :)