Today, I took on the bread machine. And won.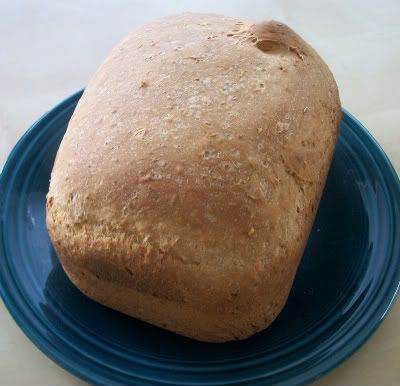 1 cup warm water
1/4 cup honey
2 tablespoons vegetable oil
3 cups bread flour
1/2 cup oatmeal -- not quick-cook
1 teaspoon salt
2 teaspoons bread machine yeast
Combine ingredients in bread maker per your manufacturer's instructions.
Select "Basic/White" bread setting; crust color as desired.
This recipe yields 1 loaf.
Recipe found
here
.
It's really yummy (we've already devoured almost the entire loaf and it's been out of the bread maker for about twenty minutes!) and I want to make more right this instant. The house smells SO good.