Oh yes, the bread machine and I will become VERY good friends. Two loaves in one day!
Egg bread! SO soft and yummy!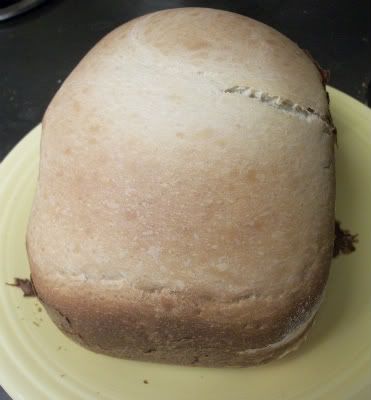 3/4 cup milk
2 eggs
3 cups bread flour
1 1/2 teaspoons salt
3 tablespoons butter
1/4 cup sugar
1 1/2 teaspoons active dry yeast
Place all ingredients in bread pan as directed by manufacturer. Select
Light Crust setting.
This recipe yields 1 loaf.
Recipe
here
, again.