The ladies from the
Live Laugh Bee
completely surprised me this past week. They made a quilt for Boo!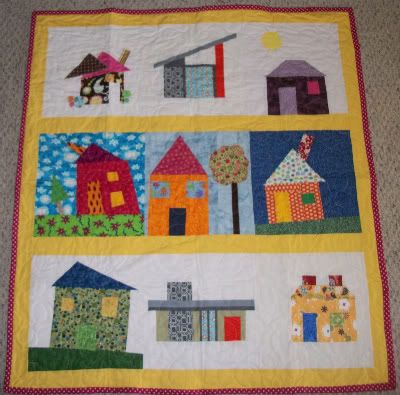 It was such a sweet gift, and such a surprise. Knocked my socks off. And made me cry.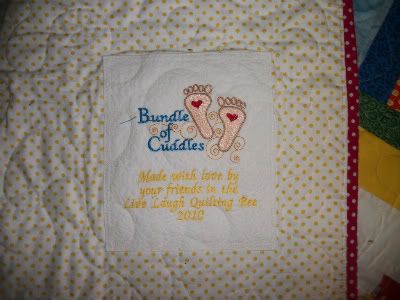 Love that polka dot binding!
We ALL love the quilt, and it's getting plenty of use. Boo has napped on it. Bug has slept under it and periodically steals it. I curl up on the couch with it. (Well, with it over my legs, anyway.) My sister even got to use it at her most recent chemo treatment.
This quilt is loved.