It feels like there's way more to show off but, for today, I'm just going to show off a few things. It appears that I didn't take pictures of a few things I wanted to share, so I'll have to do another show-off post soon.
First up, goodies from the
Live, Laugh, Bee
.
Crystal H was up first for May. She sent out her fabrics and I was able to jump on the blocks right away. It helped that this was pretty much the only fabric I had at the new studio that day. ;)
Crystal asked for one or two blocks, fabric allowing, in any style. Here's what I came up with.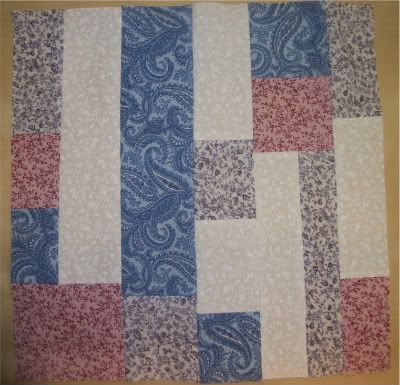 It's really neat to see the blocks that other people are posting. I have a feeling that I'm going to learn a LOT about quilting before this bee is over. There are some really talented folks in the group!
Next up, I got my goodies from the
Stitch In Dye potholder swap
!
Kelly sent a pair of awesome, very summery potholders. I love them!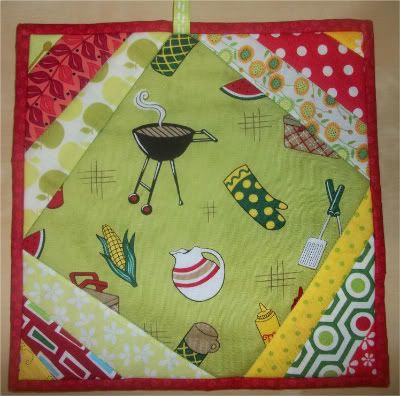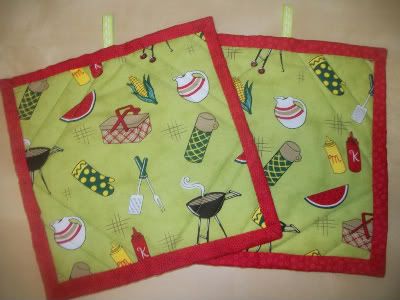 Kelly sent a bonus, too - an adorable little coin purse made from the prettiest Japanese fabrics.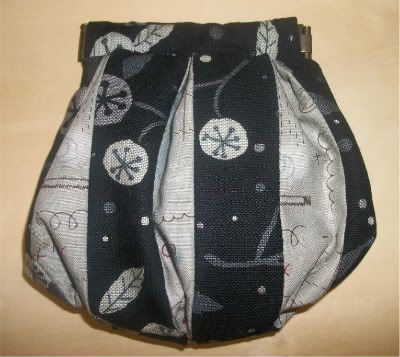 I'd like to say that I've finished my part of the swap, but I haven't yet. The body of the potholders are done and I think I'm really happy with how they turned out...but the binding might just be the death of me. I had to put them aside for a bit this afternoon for fear of losing my mind. Perhaps tomorrow I'll be able to get the binding done without feeling like the things have it out for me.
There's other good stuff to show, but I'm going to save some of that for another post. ;)