The stars must have aligned last night, because even though Richard got home late, everyone was in a good mood and I got to sew! I'm so excited that I actually - finally! - have some finished projects to share!
First, I was able to finish Boo's project. A new mei tai!
Bug asked to put it on immediately, but it was too dark to get a decent picture. And I'm way too impatient to wait for Richard and Bug to get home today to take one (and it's getting dreary again, so it'd probably be too dark, anyway) so here it is, modeled by my dressform and a tiny lion-baby.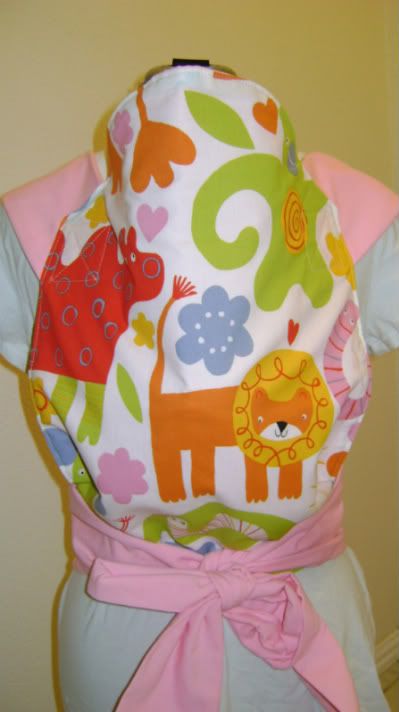 The outer fabric is an
Ikea
cotton that I've been in love with for awhile. The name of it escapes me. It's an older one and I can't seem to find it on the website anymore, but they still carry it in the store closest to me. The lining, inner lining and straps are a pepto-pink cotton that I've had in my stash for years. I've looked at it a million times and wondered what in the heck I'd ever do with it...and between the mei tai and the quilt blocks I've been working on, now it's almost gone. Amazing.
Then I wrapped up two more of the sashiko-inspired towels. So now, three of the four are done. I'm *thisclose* to having the fourth one finished, so I'll hang on to the pictures until I have the whole set complete.
I wanted to work on Amanda L's block for the LITJ block swap, and I needed to work on Sandy's block for the
Quilt Block Swap
and, when I looked at them both together I realized that I'd chosen to use the same fabric in both blocks. So I did them both.
Here's Amanda L's block: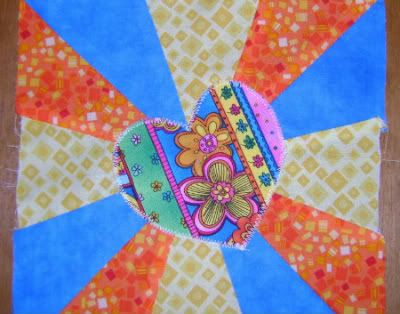 And here's Sandy's: (I'm mailing today, but I hope she doesn't peek at the blog!)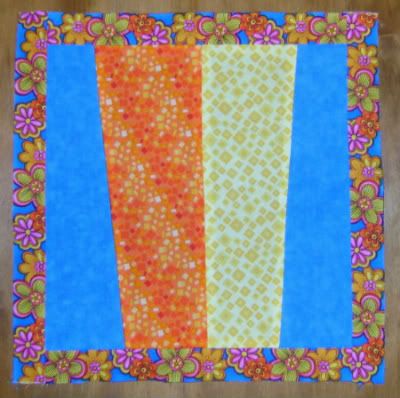 I know I won't have a lot of time today, but I'm hoping to get the towel set done this week. And maybe the potholders... We'll see. My mom is coming into town this weekend (YAY!) and I'd like to have some nifty stuff to show her.