Today, I received my fabric for Vanessa's blocks for the
Live, Laugh, Bee
.
She requested two 12.5" blocks, if there was enough fabric, in a version of a log cabin and/or star pattern. The star made me a litte nervous and I wasn't sure that I'd have nearly enough fabric for a second block, so I went for two wonky-ish log cabin blocks.
Block #1 came out just over 12.5". It'll trim down nicely.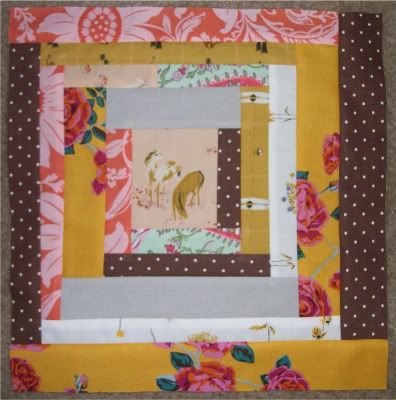 I wasn't sure how the fabrics were all going to look together when I started (though the pictures already up in the flickr group look great!), but I really kind of like the way it worked out. :)
Block #2 isn't *quite* to size. I was only able to get a 10" block out of the fabric that I had left, so I'm sending it untrimmed with the hope that Vanessa will be able to add another strip to each side and get a block that's workable for her.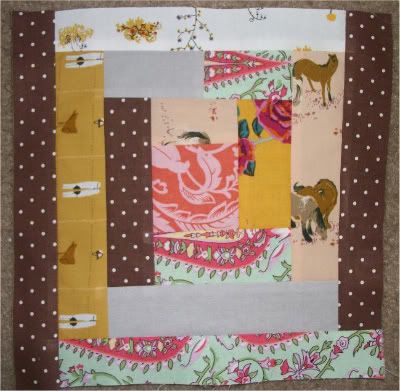 I'm not quite as thrilled with the composition of this second block, but I don't think it's unattractive.
And, lest anyone think that I'm letting yesterday's to-do list slide already, Bug and I have already sewn together six of the twelve strips for his new little blanket. :)