Lookie what came in the mail yesterday!
It's "los novios" from
Alexander Henry
and I wasn't expecting it at all. I *might* have squealed when I opened the envelope. It came from one of my partners in the
Sew, Mama, Sew!
fat quarter swap. I am absolutely in love with this fabric. It's so bright and wonderful and just a little bit crazy and something that I've admired from afar but would probably never actually buy for myself.
Now to decide exactly what to do with it...
I also managed, despite having had a really busy day with Richard and Bug, getting my June block finished for the
Quilt Block Swap
. Or "blocks", rather. My partner requested a log cabin in batiks.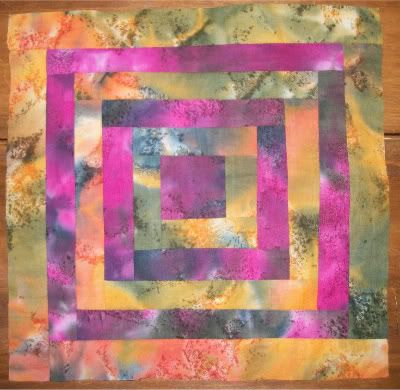 I liked the way the first block turned out (and Richard said it might be his favorite yet - wow), but I wasn't convinced that it looked terribly log cabin-ish. So I put together a second block.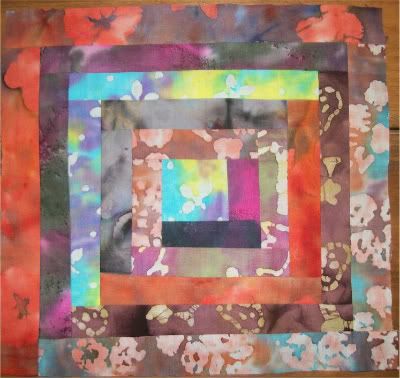 I hope that one of them will suit her needs!
Then, I actually finished the secret, wonky green log cabin project! Yay! I'm terribly excited about it, but don't want to show pictures and give up the surprise just yet.
Perhaps just a sneak peek...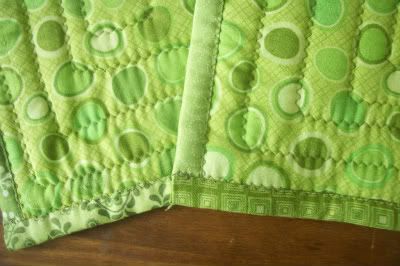 There are also two outings that I want to blog about, but I think they deserve their own posts. And no way is Bug going to let me get into that tonight.