I've been working on a new, crib-sized quilt. As much as starting another project kind of makes me cringe a little, I'm pushing ahead with this one, anyway. It's actually for the shop, so its work and not just play. ;)
I bought some of Moda's fabulous Chrysalis fabrics and just love them. I was kind of worried that they were going to be too girly or too...something...but they're really quite awesome. Butterflies and flowers, but the prints and colors are just great.
I wanted to do something that would really focus on the prints, so decided to pair them with solids. After much hemming and hawing, I chose yellow, turquoise and green. It was a difficult choice. The orange and brown are great. Perhaps I'll use orange and brown for the second quilt. Hmm...
The squares are simple - again, to focus on the prints.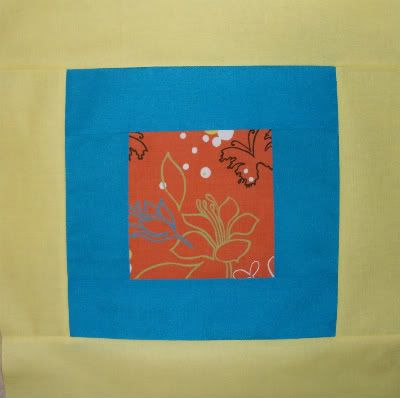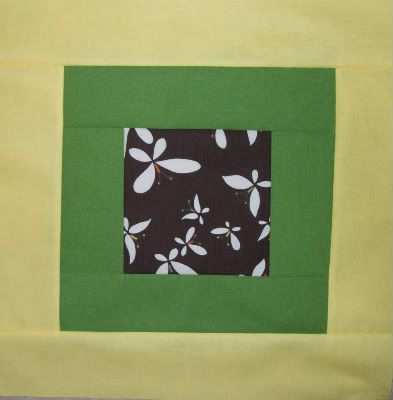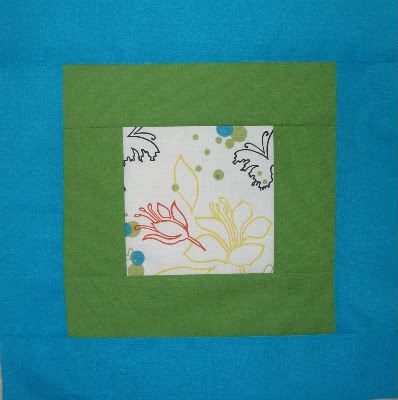 I'm not sure that the individual blocks really give a good idea of what the quilt looks like put together. And the quilting is adding something nice. I'm kind of ashamed to admit that I wasn't able to get it quilted all at once but, well, real life and all that. I'm quite please with how it's coming together, and can't wait until I can post a picture of the finished product.