I finally uploaded the rest of the Chrysalis blocks.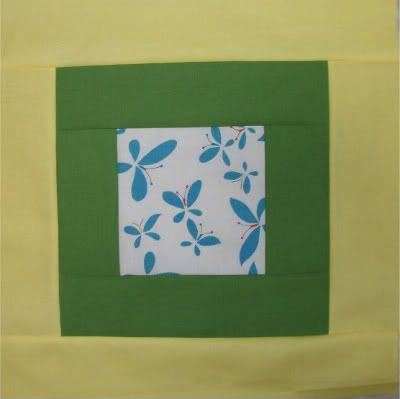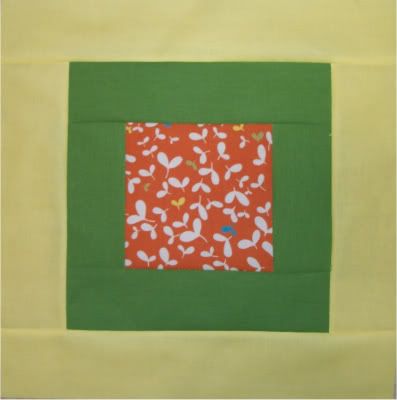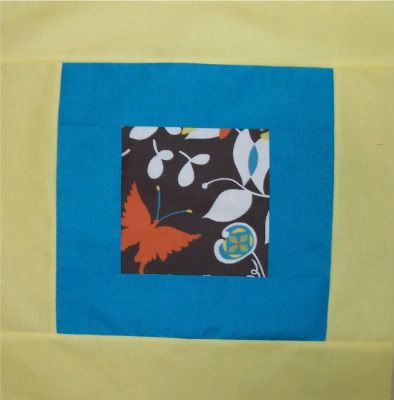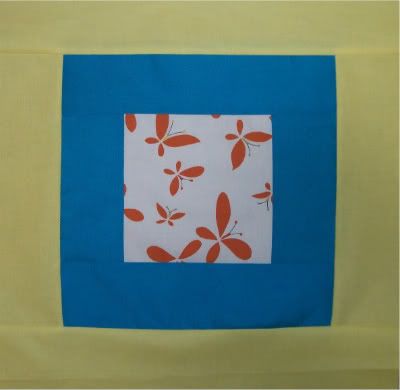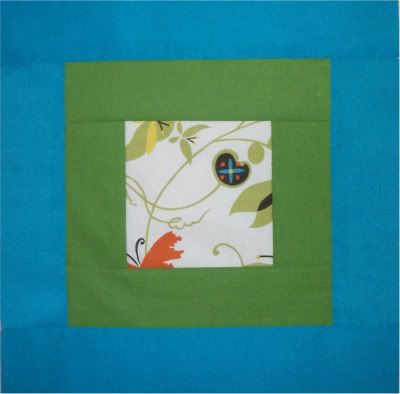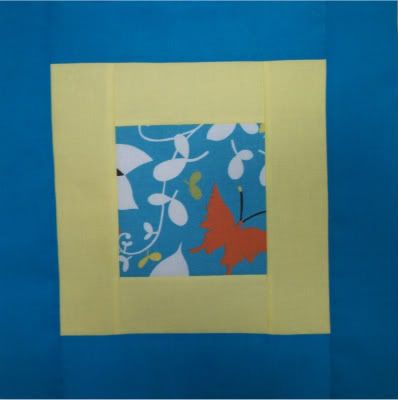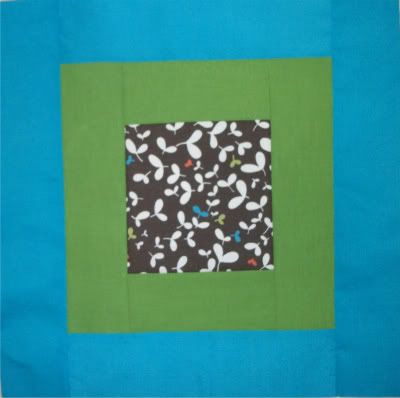 (I seem to be missing a photo of one of the blue blocks. Hrm...)
Once the blocks were done, I got them all trimmed up. That's always fun. It makes for pretty trash. :)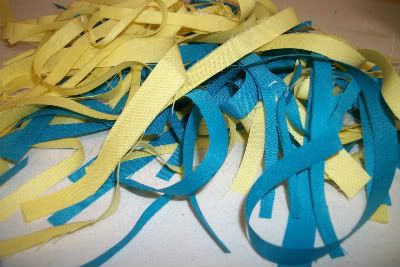 And then I started playing with the layout for the top. I knew that I wanted the squares to alternate yellow and blue, but with some of the inner squares being green, there was the chance that it was going to end up looking kind of clumped by color.
Bug took the camera and got this shot while I was laying things out. Not a bad photo for a three year old!
The final layout.