Mom found a giant zucchini last week. This sucker was tucked away beneath a tomato plant.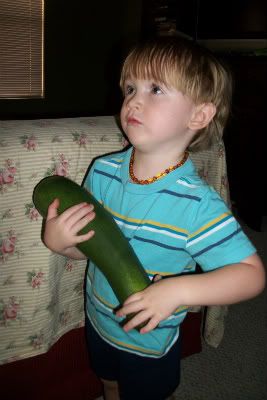 (And that's Bug's "Whoa. This is heavy." face.)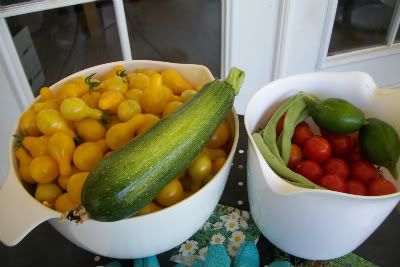 This is a good example of what we're picking on a daily basis. Less zucchini and squash. Mom usually picks those (3-4 a day!) in the morning. That bowl of yellow tomatoes is not small. I think it's a 3 quart bowl? I'll try to remember to look next time.
Still not coming up with many green beans, though the cucumbers are starting to come along nicely.
And, look! Green bean teepee!
It's filled out quite a bit more this week, and the little sweet pea flowers that Mom planted in there are starting to bloom. So there are some pretty little purple flowers tucked in there now. Those are carrots in front, radishes on the side and cucumbers on the back. And, behind the sunflowers, potatoes. Awesome, isn't it? My mom's green thumb just blows me away.
And look at how tall the sunflowers have gotten!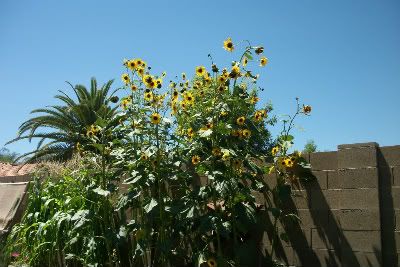 They're 11-12 feet tall, now.
I loved seeing this guy tucked in with the bright yellow ones.
And a better picture of the corn.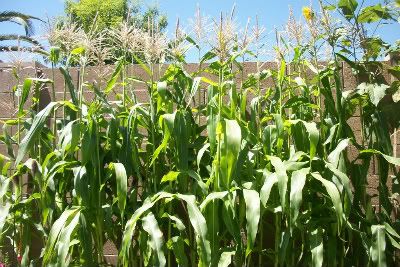 Puts my little dirt patch to shame.