I got more good mail today. :)
In addition to some fun fabrics for bee blocks, I received...another block from the
3x6 Bee
! (I'm amazed that half of my group is sending things out at the halfway point. Boy, do I feel like a slacker!)
This pretty came from Jennifer: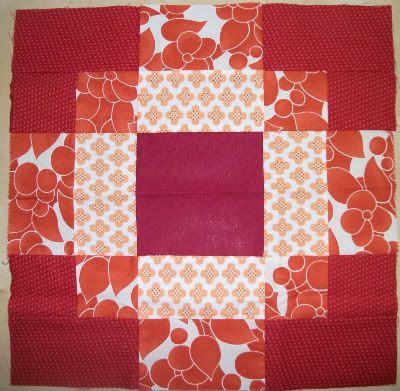 I was
way
too impatient to press it before taking a picture.
And look at this! A bib for Boo! It arrived at the same time as my sister's cancer diagnosis so I was a little distracted and didn't blog about it then. Bad of me, because I really love it. It's so cute!
I espcially love the squirrel fabric.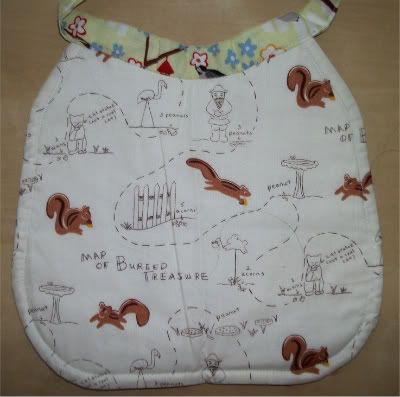 This was a surprise gift from Christine, who is also involved in the
Sew Bee Wonky
bee. And, today, after I mentioned how much I liked the squirrel fabric, I received a
second
package from her - with the fabric scraps that she had left! She even told me what it was ("Squirrels Treasure Map", from Timeless Treasures "Frolic" line) and where she bought it, so I can get more. How awesome is that?