So that charm pack that I received with my mug rug? It's already been chopped up and rearranged and sent to Texas as a Christmas gift for my grandmother. Initially, I thought that a set of placemats and coasters would be a great idea...but I was limited to the charm pack and some Kona red. I considered a couple of hot pads and coasters, but that seemed...small? So I decided on the table runner.
I tried a disappearing nine-patch for the table runner - three sets with the blocks rearranged more or less at random. There was a pattern, but I certainly couldn't explain it verbally.

Close-up of part of the front. Pretty prints. :)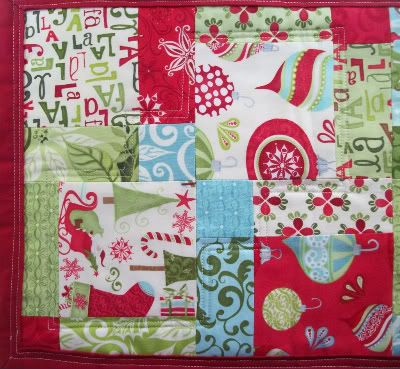 I quilted around specific blocks, which is easier to see from the back.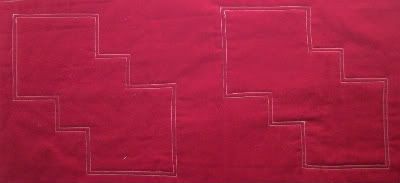 Twelve squares were turned into a set of coasters.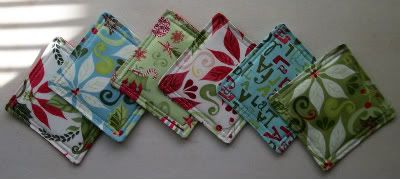 I LOVE the way this turned out and have been eyeballing charm squares to make another...