Perhaps not two things I'd normally put in the same sentence, but that's how our day worked out. :)
This morning was not-a-million-degrees, so we decided to head out to the farmer's market. I called Mom to see if she wanted to come along and she said my nephew had a school holiday, so they both joined us. We loaded the boys into the wagon (maybe not necessary, but they loved it), and Boo into the stroller (which we hardly ever use, so she was thrilled) and headed out.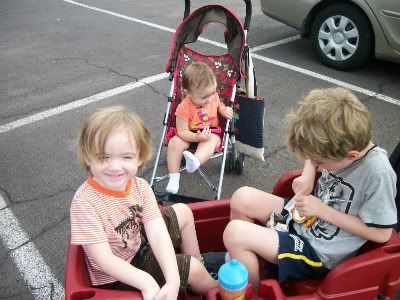 It was awesome. I've really missed going to the farmer's market regularly.
And I brought home some pretty, pretty veggies.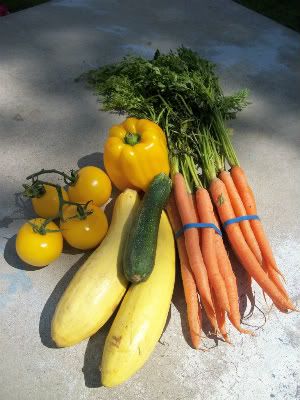 (In addition to what's pictured, we also brought home corn, sweet potatoes and a bunch of pretty little apples. And Mom picked up something called a lemon cucumber...which is a cucumber that looks surprisingly like a lemon. Go figure.)
We hung out at the park for a bit. The boys exploring and finding treasures in the dirt.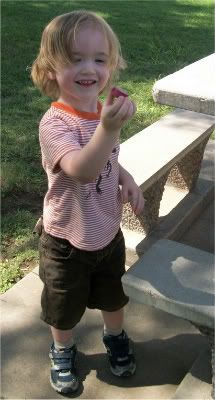 (Bug with an eraser shaped like a cat.)
Boo ran around trying to keep up, and beelining towards the mud.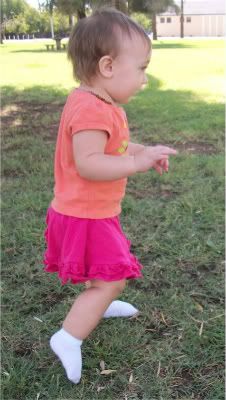 So I ended up holding her a lot. She was not pleased.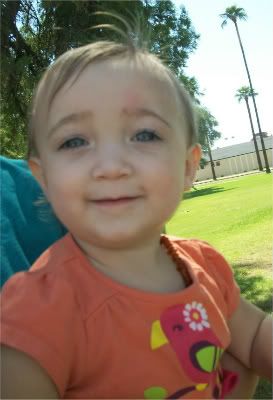 (This is the first picture of Boo where I think she looks like me at all.)
Then it started getting hot and we were hungry, so Mom suggested we move the party to McDonald's - a rare treat! This is the first time we've been since Boo has been even kind of mobile and she jumped out there like an old pro.
(I was right there ready to catch her the whole time. Honest.)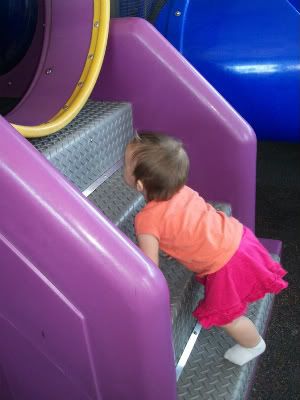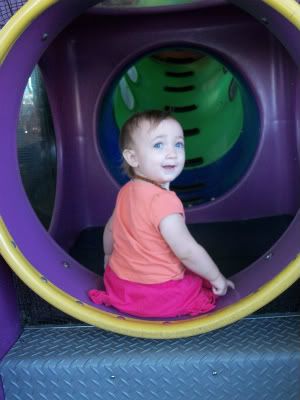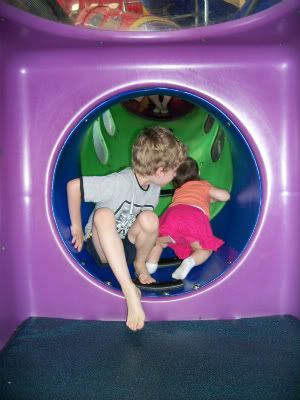 She ended up making it up to the fourth step before it got too steep. My nephew was so amazing with her. He cheered her on the whole time she was trying to climb, and helped her down when she thought she was stuck. Very sweet.
Bug didn't stop moving once. ;)
(Haha. While tagging this post, I realized that ALL of the veggies were already listed. Guess we have some solid favorites.)