Just a quick post to introduce an idea...
Texas has caught on fire, which is alarming. And it's been a helpless feeling to catch little bits of news and see photos of places that I knew enveloped in smoke and fire. As yet, no one I know personally has lost their home, but friends and family of friends have lost everything.
A friend put me in touch with a woman helping with relief efforts near Bastrop and I've gone to work. (And it looks like there's some help coming from a post on one of my flickr groups - <3!)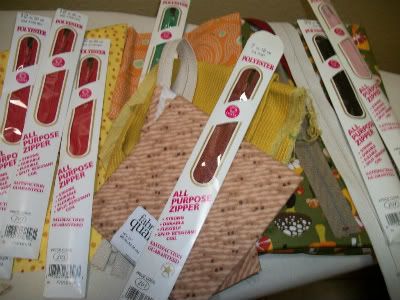 Picked some fabric and started making necessities bags.
The idea is to stuff them with things like toothbrushes, soap, etc. I know it won't be much in the long run, but maybe a bag of needed items, crafted with love, might brighten someone's day just a little bit.