My house looks like it's exploded. Seriously. My cousin moved in yesterday and, things being what they have been around here lately, we weren't able to get the room completely cleared out until...yesterday. Which means that everything is more or less hanging out in the living room tripping everybody up. It's a little stressful.
I know it's temporary. Most of it's sitting in the living room and lined up in the entryway because it's stuff that needs to go to the studio. Very little of the stuff in that room needs to be rehomed elsewhere in the house.
It's still stressful.
So tonight, after an entirely-too-early start to the day, and dragging the toddler and my big, pregnant belly out in 100 degree heat, I came home and really needed to just do something that I *wanted* to do. Recharge my batteries, if you will.
So I baked banana bread, with Bug's help. I love making banana bread and this was the first time that Bug's been able to help. It was a bit messy, but satisfying. And, when Richard got home, the guys went for a walk - Bug on his very first bike ride! So, I took the opportunity to sew.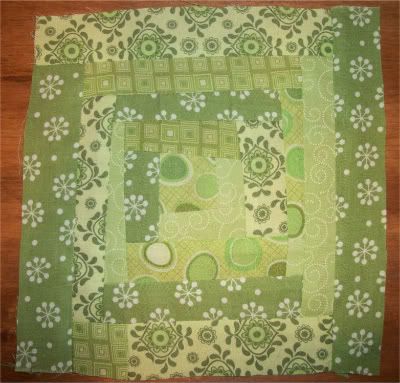 They don't look like much right now, I know. They're untrimmed and crazy looking. But I think I love them. And I think the finished project is going to work out really well. And I think the person that I made them for will love them, too, which makes me happy.
Unfortunately, because she reads the blog from time to time and I'd like this to be a surprise, I don't dare explain any further.
But I think that my emotional batteries are feeling a bit more full, now. :)