Hrm...somehow I had the deadline for the
Stitch In Dye potholder swap
wrong and thought there was still a little time before mailing day. Turns out I was wrong. But I also finished them up in time, and so now they're on their way to Kelly. I hope that she likes them!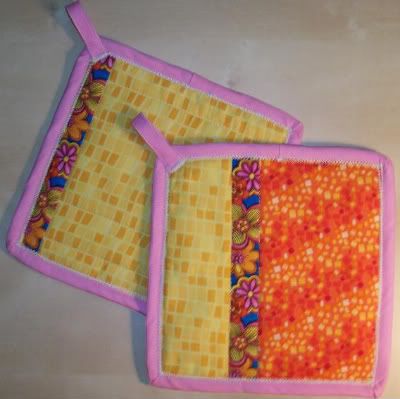 A back view: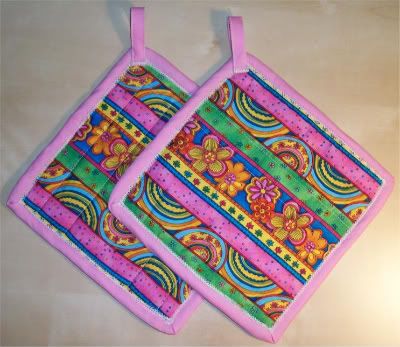 I chose the pink binding to make the pink in the floral on the front pop a bit more. Somehow, that's not showing up very well in the photograps. It looks better on the back, I think.
Also, while the binding DID eventually decide to cooperate with me, I ended up going back and adding a few layers of crazy zig-zag stitching over the edge. Hopefully it looks like it was done on purpose - since it was - and not like I just gave up and decided to get the binding on however I could. Always kind of a fear when I decide to do something like this.